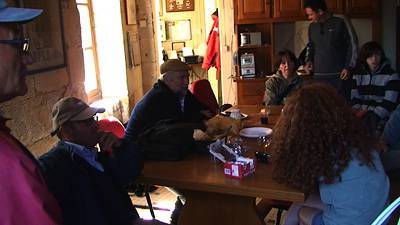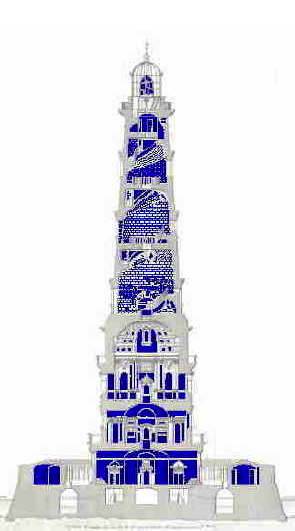 The keepers' apartments are on the right at the top of the staircase of the tower : kitchen, office, four bedrooms and a bathroom. The office and bedrooms are lined with oak tongue and groove panels. There are toilets for keepers and visitors. In the kitchen is a bread oven.
Also on the forecourt of the tower, but closed to the public, are a storeroom for combustible materials, a room containing the generator, a battery room and a workshop.
Two keepers are in permanent residence at the lighthouse. Each stays for 15 days, then returns to shore for a week, comes back for a week, and returns again to shore for week. Thus, no two keepers spend more than a week together at the lighthouse. Five Controllers of the State Public Works Service, specialists in lighthouses and beacons, are needed to ensure this programme is properly carried out.. The changeover takes place every Friday from the Port Bloc (Le Verdon sur Mer).